With children
in the Trail Park
Before you

and the kids reach us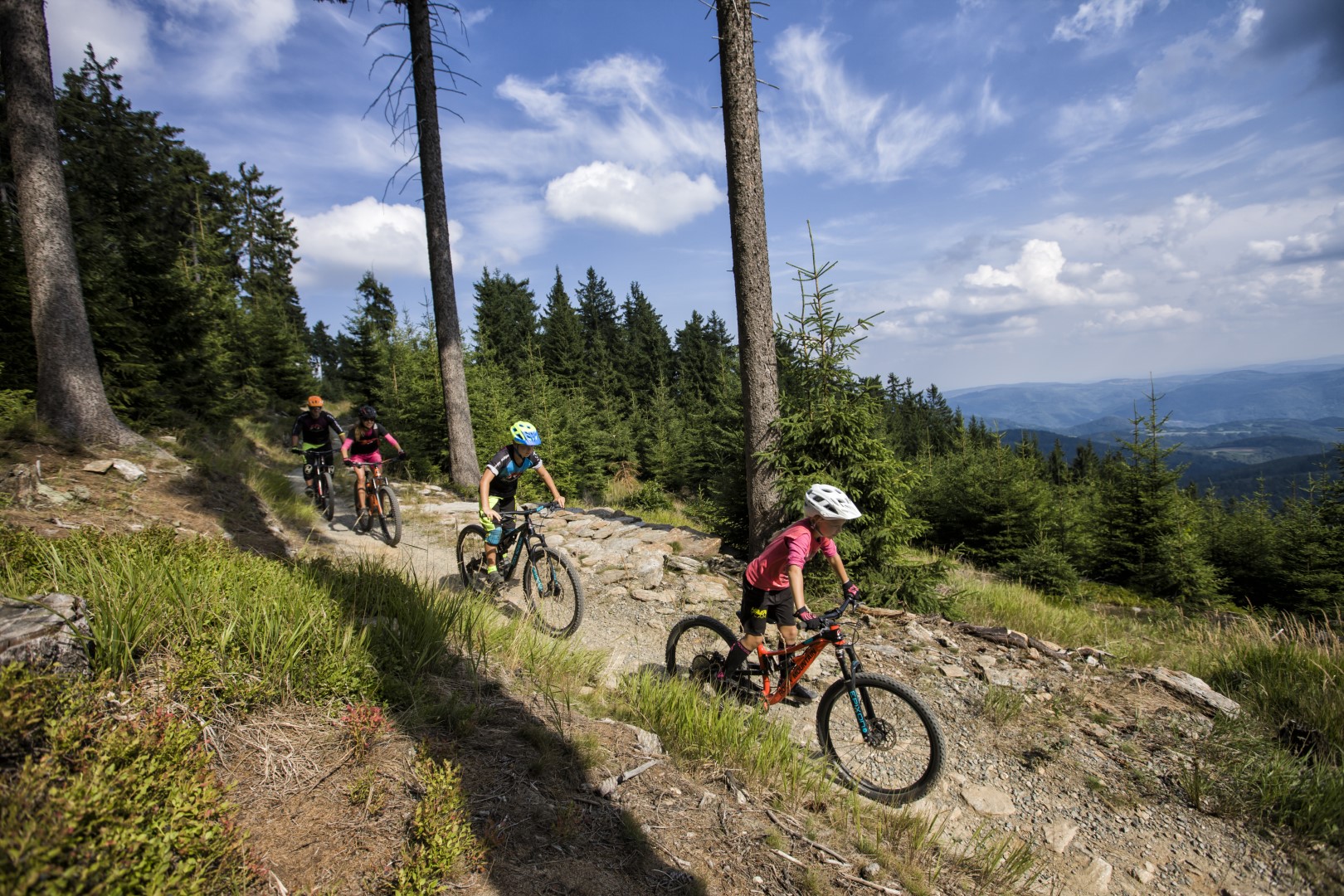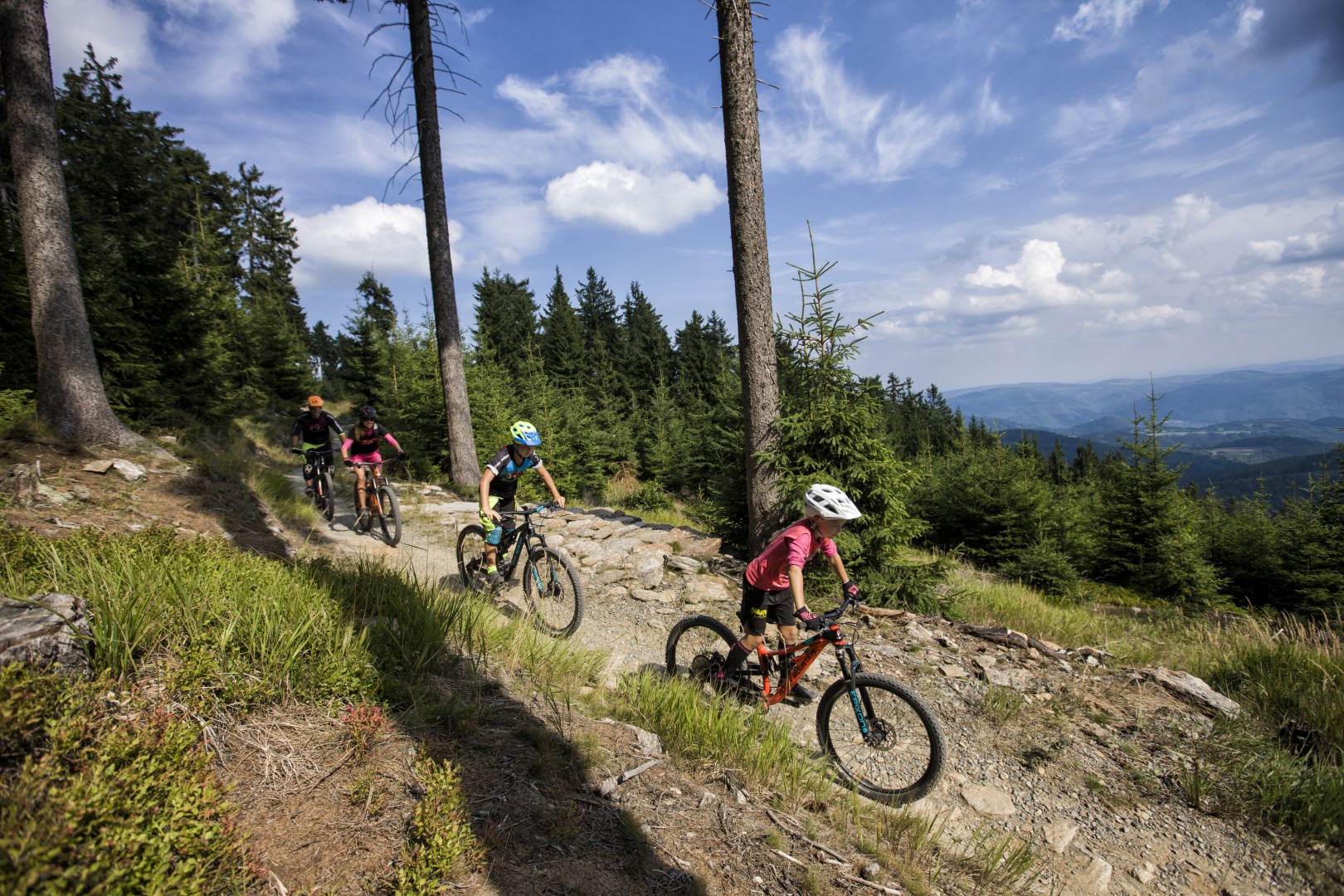 Trail Park Klínovec is not designed solely for experienced riders. Our easy trails also suit beginners and kids.
Trails in the Trail Park are designed for the kids able to independently control a mountain bike on a road or forest road. Kids´ riding skills are more important than their age. Choose the trail difficulty accordingly.
You and your kids might like to test the biking skills on our pump track in the Skill Centre before entering the trail. The pump track is a short circuit with some terrain waves resembling the surface of a forest trail. Skill Centres are areas with small obstacles where you can practice mountain bike riding. Younger kids can have fun on the playground next to the restaurant "U Staré Lanovky", which is situated nearby the summit of the Klínovec mountain where all the trails start.
It is not allowed to ride the trails with kids seated in the bike seats or trailers. The trails are too narrow and twisty for a trailer to ride through. Rapid change of direction might also endanger kids in the bike seat.
Be cautious and careful while taking the kids for a trail ride. Let them go first – it is easier to predict a potential collision with other riders. Consider other riders and let the faster ones overtake by slowing down at the higher edge of the trail. If you stop, do not leave your bikes or other belongings on the trail and do not remain there. Thus you avoid various situations endangering you and others.
Kids must wear a bike helmet while riding the trails.