The longest trails in Europe
Fun on trails for everybody
Extraordinary bike experience!
If you are a beginner or pro, if you look for a maintained trail or rather technical riding, we offer you both. Enjoy an unforgettable ride on the longest flow-trails in Europe.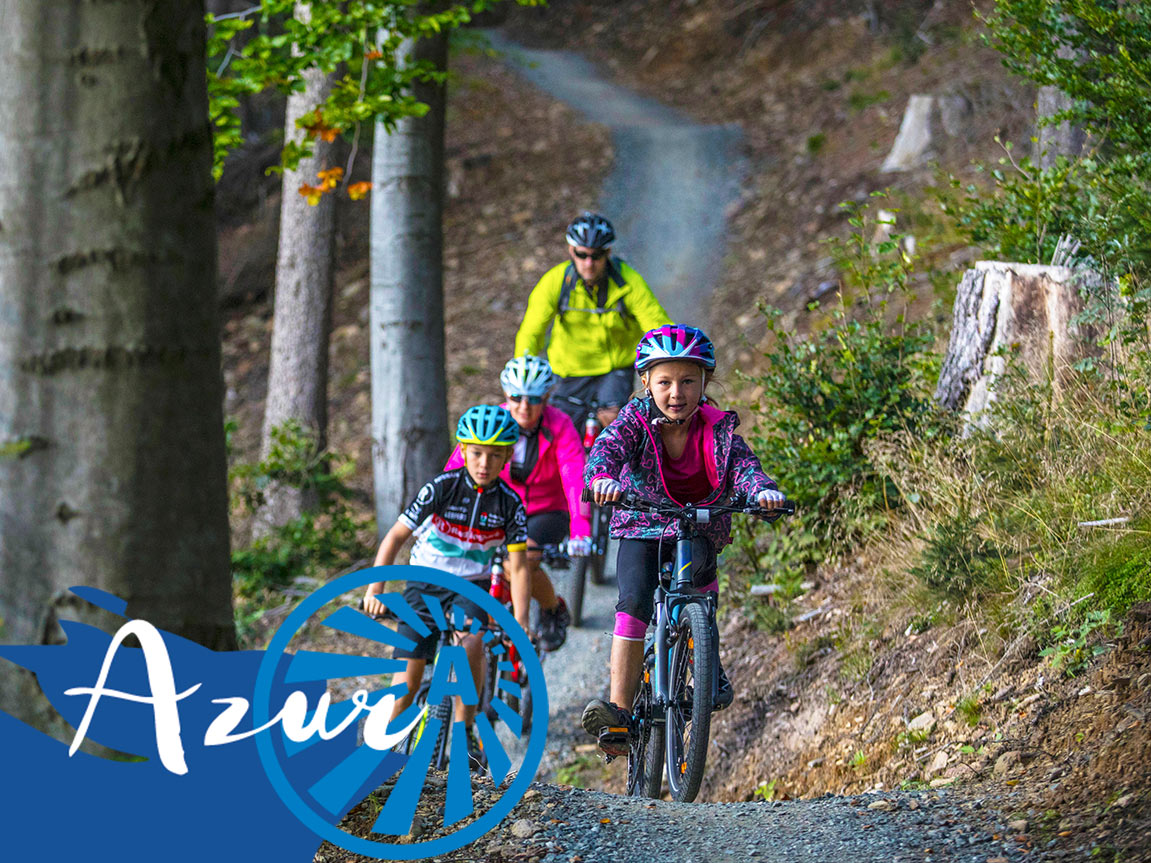 Maintained and lightly descending trail designed for beginners and families with children.
Easy trails (marked blue) are suitable for all cyclists of all age groups and all abilities, including beginners. However, riders must have at least basic experience with riding a bicycle and must be able to control his/her bike safely on the trail.
1 / Na Sonnenwirbellu (On Sonnenwirbell)
Sonnenwirbel is one of the historical names for Klínovec top, in some maps it refers also to the surrounding top parts of the Klínovec massif.
2 / Pytlácká (Poacher´s)
The forests around Klínovec are full of wild animals. When preparing the project of this trail section we saw a big stag. If we were poachers, this would be a place to come. Most poachers come here for blueberries, though.
3 / Koželužna (Tannery)
One of the historical maps revelead to us that there used to be a place for processing leather not far from here.
4 / Milíře (Charcoal piles)
We came across a number of coal fields on this section. They are probably the remains of old charcoal piles – equipment for the production of charcoal, that ensures slow burning with minimum air but at relatively high temperature, and thus wood is carbonized inside the charcoal pile.
5 / Nad Suchou (Above Suchá)
This section leads above Suchá twice. It is situated above the village of Suchá, and also it crosses the stream Suchá, which despite its name, meaning "dry", can be rather strong.
6 / Ochsenraum
A name, hard to grasp, from the historical maps. To us it evokes hard work. The surrounding slopes are some of the steepest in the whole region and it was probably really hard work that only a pair of oxen could manage.
8 / Vogelherd
An expression from a historical map that does not make much sense even to experts on Ore Mountains dialect of German. By thorough search we found out that it is probably a place where birds would gather. The name of local crossroads Sletiště (Gathering point) is derived from the same name.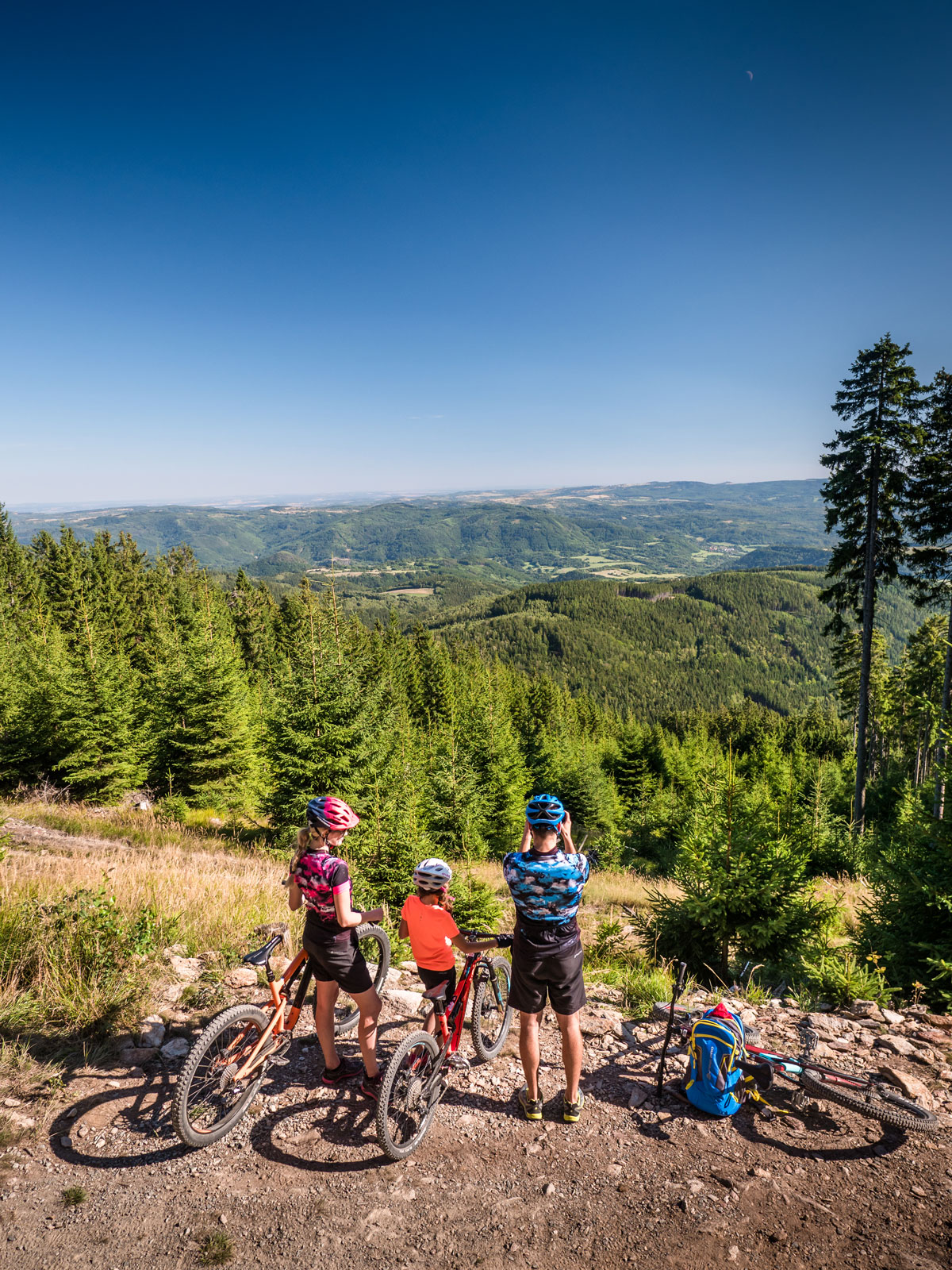 9 / Adalbert
Adalbert, Vojtěch in Czech, is the name of a significant adit in the Jáchymov ground. According to the maps it used to be in the lowest parts of the slope, where the section is now located.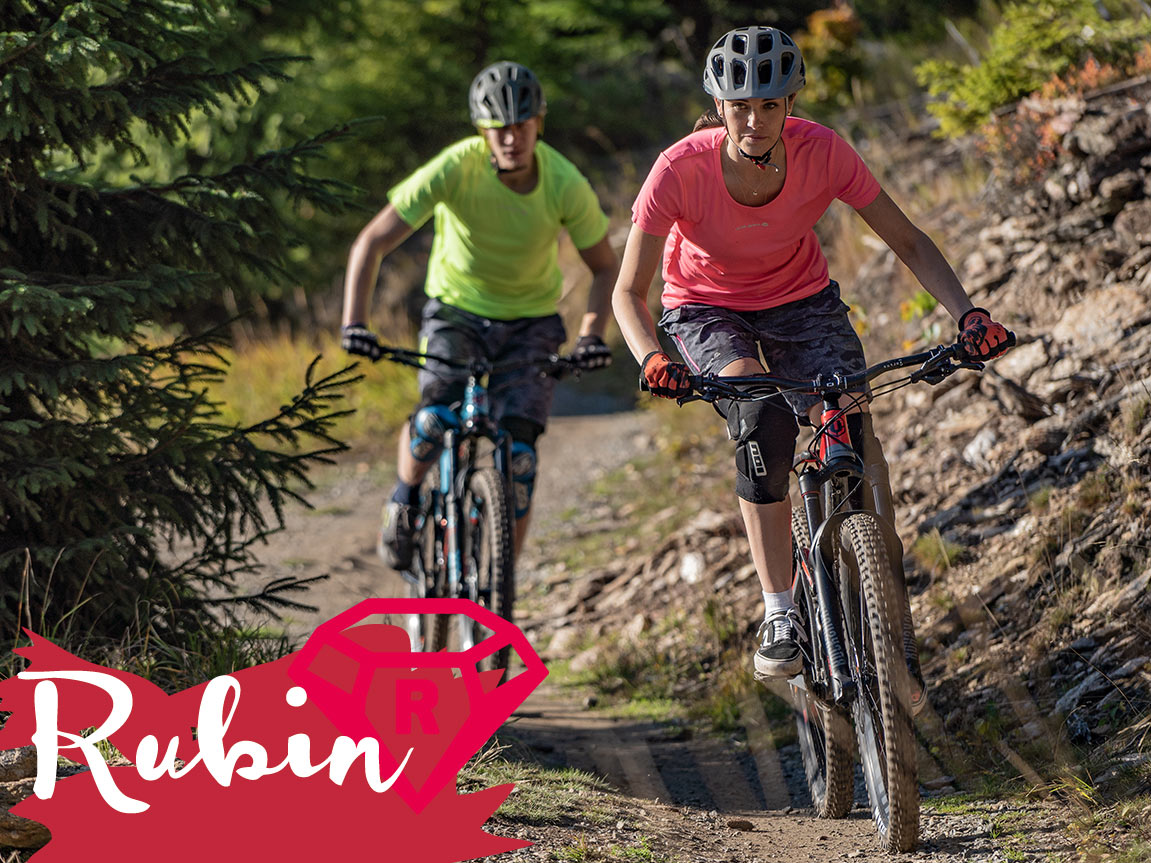 Swinging, playful and continuously descending flowtrail. Contains many bumps, rollers and berms. Favorite choice of riders from intermediate level to experienced trail enthusiasts.
Trails of middle difficulty (marked red) are designed for cyclists who are experienced in terrain riding on narrow single-track trails and who can master riding easy trails in Trail Parku Klínovec without any problems.
1 / Bartum
Bartum, also called St. Bartholomeusberg ( St Bartholomew mountain) is an alternative historical name for Klínovec and its adjacent top parts.
2 / Prales (Virgin Forest)
Ore Mountains used to create an impenetrable forest wall which the Romans considered safe protection against a possible invasion of the German tribes. Something still remains from the impenetrability and magic atmosphere of the virgin forest, which was called Miriquidi or Dunkelwald (dark forest), in this difficult to access part of Klínovec forests.
3 / Starkenberg
This section is situated on one of the sub-ridges of Klínovec massif. In translation it is probably a wide ridge. Rather moderate slopes allowed a fun and playful section to be located here.
4 / Salzereith
The word reith probably refers to a clearing or glade. Salz means salt.
5 / Klunker
Historical maps give the name Klinkerhau. Hau means a clearing or glade. Now if you take the word Klinker and exchange one letter, you get the word klunker. Who doesn´t know what klunker means, shall use google!
6 / Zvonivka
Again the area of Klinkerhau. Klinker means according to the translator a brick or a clinker. Zvonivka is a type of a brick. And also a great section.
7 / Mittelberg
Mittelberg refers to a range of lower slopes below Klínovec. Historical maps distinguish between Mittelberg, known as Černý vrch (Black Hill) to us and Grosser Mittelberg, which refers to the lower levels of Klínovec massif. It is on these slopes that you will find the section.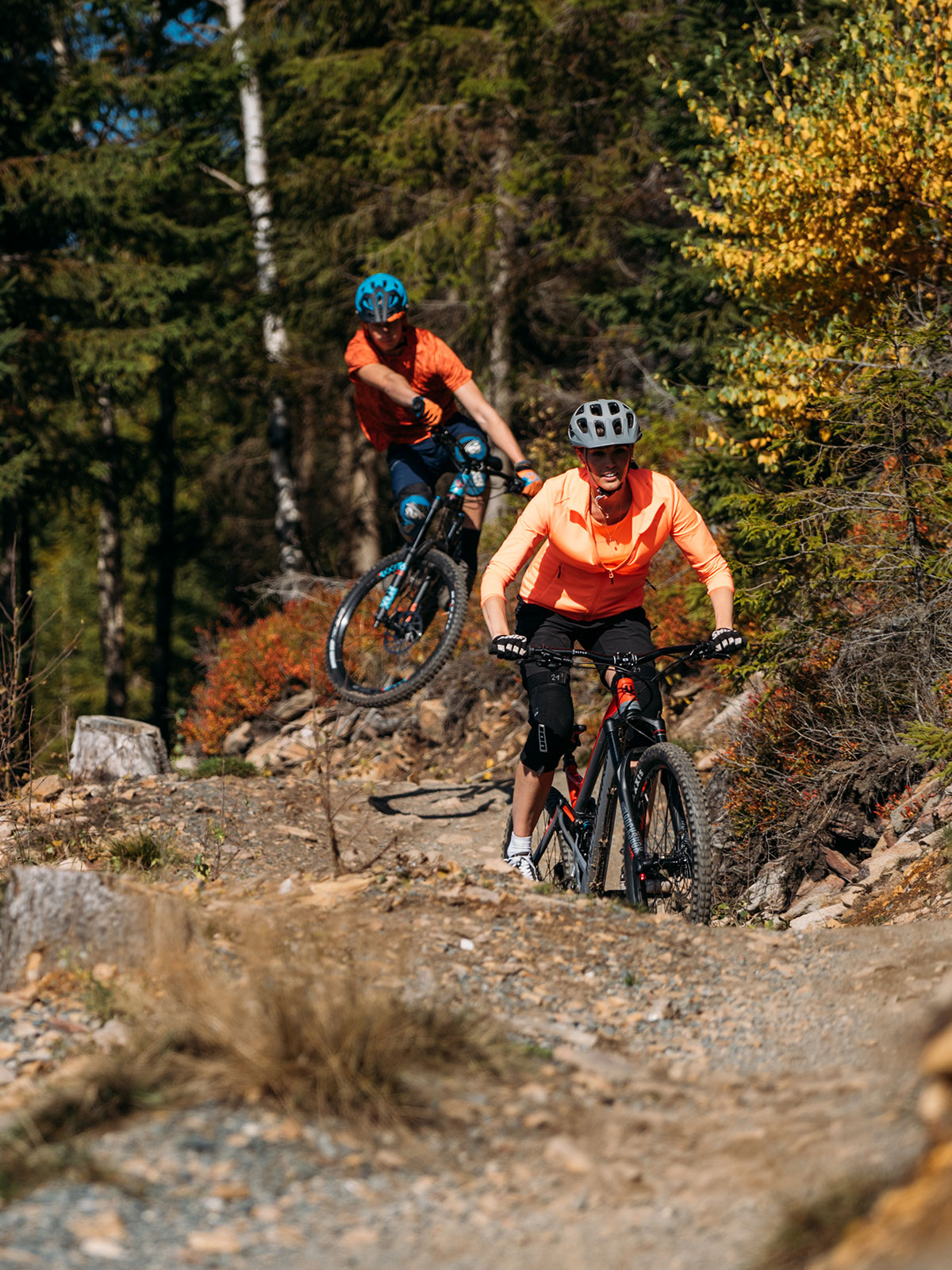 8 / Edellen
Edellen, Edellautstollen or Saxon Nobelmen´s Adit – different names for one of the most important historical adits. According to maps it used to be in the lowest levels of the slope, where this section leads.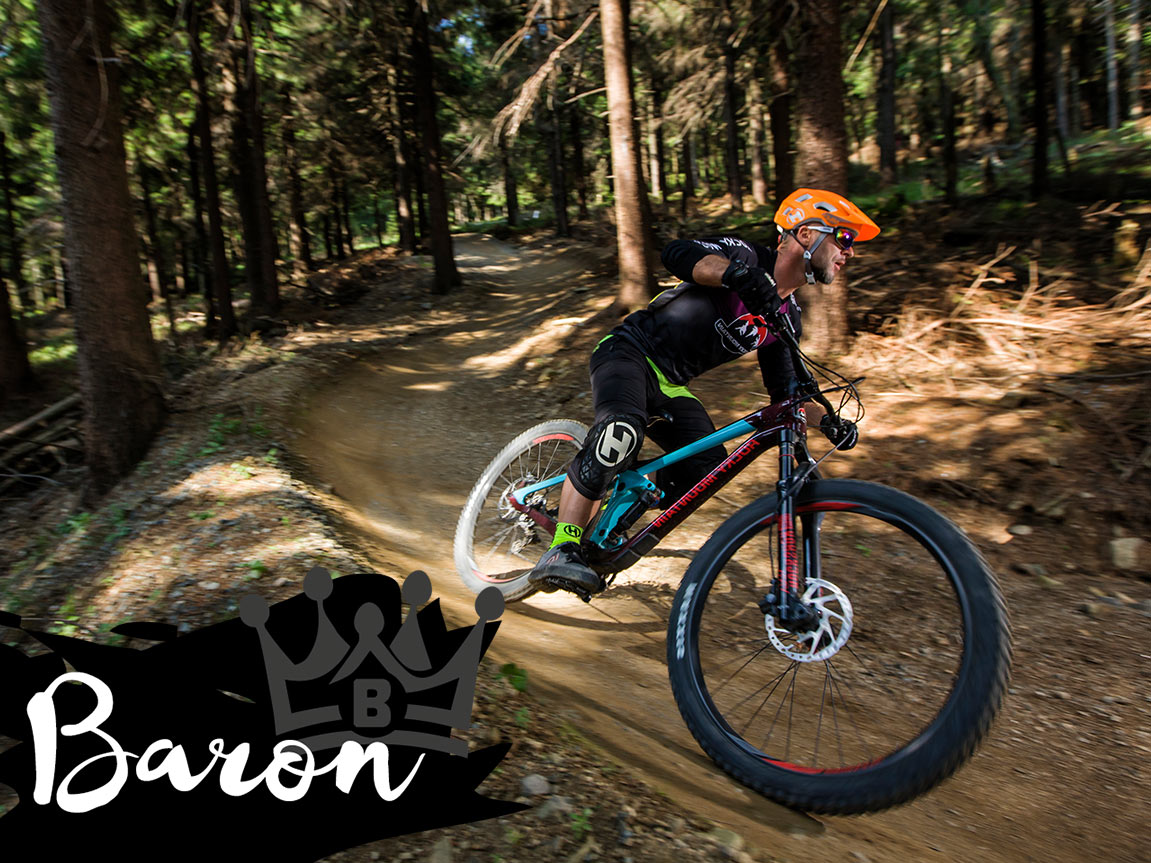 Perfect mix of flow,
jumps and technical riding
Playground for experienced bikers. Trail with natural surface with bigger rollers, berms and jumps, steeper descents and basic rockgardens.
Challenging trails (marked black) are designed for advanced cyclists with rich experience in riding on narrow forest trails and high level of skills in bike control in terrain.
2 / Kracklreith
Apparently it was an inaccessible clearing which you had to clamber or swarm up to (Kraxeln). Surrounding steep hills support this assumption. Now the riders can expect a series of five playful banked turns instead of hard work.
3 / Černoles (Black Forest)
Historical maps call the forests starting from here down to the valley of Klínovec stream Schwarzwald. That is Black Forest.
4 / Cihelna
Again the Klinkerhau area. Because klinker means a brick, there might have been soil suitable for brick making.
5 / Slínek (Clinker)
Clinker refers to lumps or nodules, produced by sintering (fused together without melting to the point of liquefaction) of limestone and alumino-silicate materials such as clay during the cement kiln stage. It can also refer to residues from coal-fired furnace or kiln. That can also be the meaning of clinker so the fifth section of Baron trail has this name.
5 / Lobegott Schmidt
Karl Friedrich Lobegott Schmidt (1820 – 1908) was a mining tradesman (so called loading man). Among miners the loading men had a special position. The last loading man in this area was Karl Friedrich Lobegott Schmidt from Mílov, who at the age of 67 obeyed divine inspiration according to a legend and made an adit into hard rock. At the age of 80 he was exhausted. He never reached his goal.
Mr. Schmidt, however made it to the brochure Significant personalities of the Ore Mountains, his portrait even adorns the cover of the booklet. His story inspired us and we called this section after him because the slopes here are extremely rocky. This section, however, does not reach its goal. Glück auf!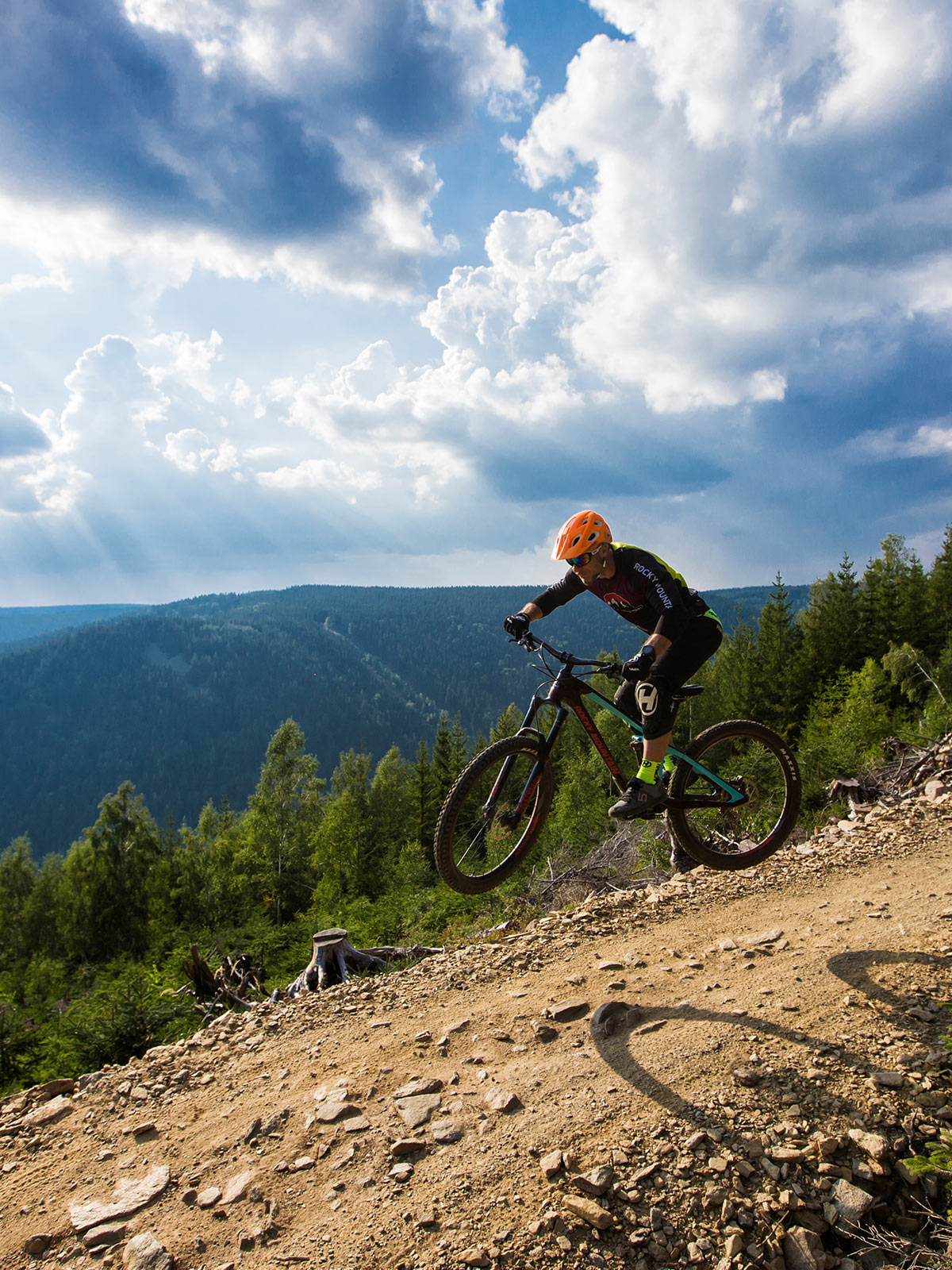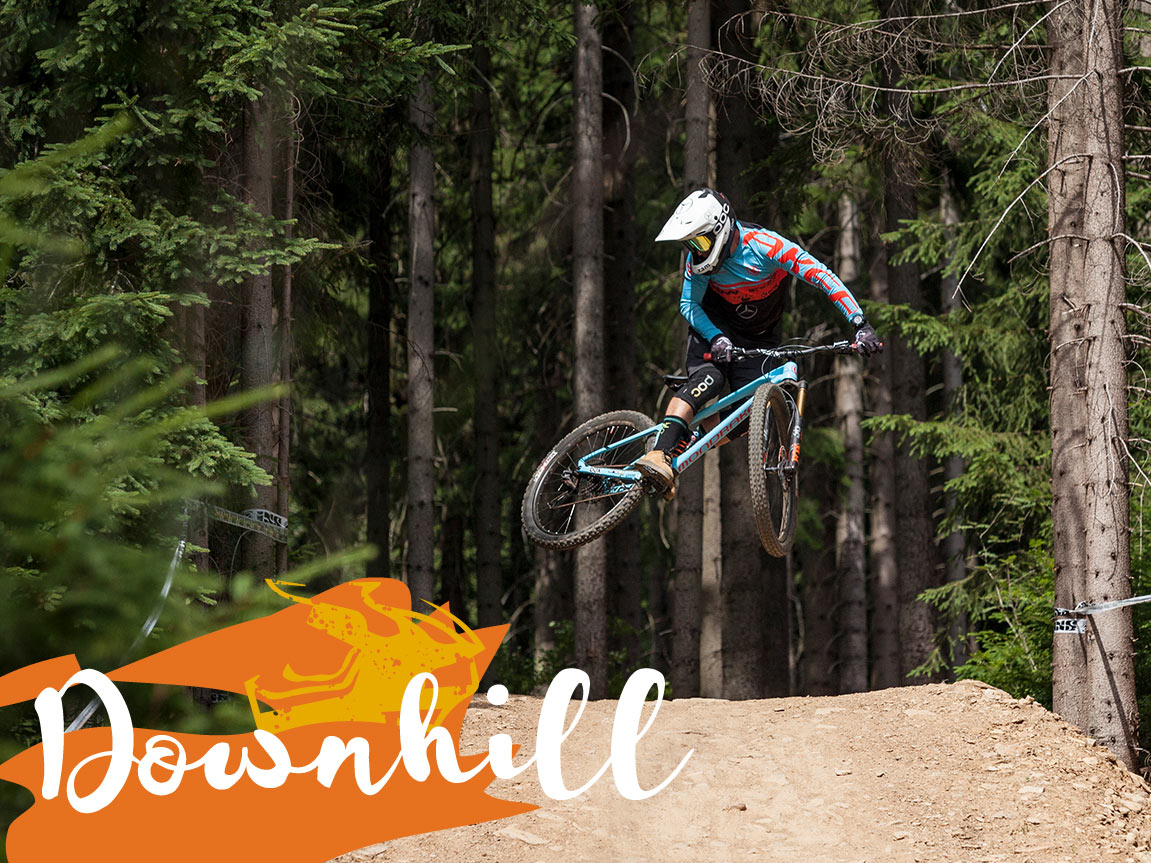 Downhill and Enduro sections for real experts. Our downhill tracks are the venues of the prestigious iXS Downhill Cup, Czech downhill national championship and Czech Enduro Series.
Difficult trails (marked orange – freeride and downhill trails) are suitable only for technically very advanced cyclists with high level of skills in bike control and rich experience with highly technical and extremely challenging terrain. Rider must easily master riding on unstable and slippery surface, high drops, long and high jumps, steep descents and ride on diverted slope.
Names of the sections are inspired mainly by historical and forest maps. We wanted the trails to take you to unknown places and at the same time the names to refer to the historical places they lead through. We had several maps available, including Forest Map in the 1:11520 map scale, created by H. Bretschneider at Forest University in Vienna in 1891, Mining Map of the Jachymov Region from 1774, Mining Map of Central Ore Mountains in the scale 1:22 300 created by Christian Höller in Vienna and other historical military maps.